Roof Repairs and Storm Damage
Fast, reliable roofing contractors serving Statesboro, Metter, Claxton, Guyton, Rincon, Pembroke, Sylvania and all of South Georgia.
Get a Free Estimate
24/7 ROOF REPAIR EMERGENCY HOTLINE 888-672-3500
Your home or commercial building is one of your most valuable assets. And, your roof helps protect your asset – as well as your family and/or your business. Your roof keeps the rain, the cold, the heat, and the snow off your head. Therefore, keeping your roof maintained is a necessary part of maintenance for your home or business. But what happens if your roof gets damaged? The first thing you should do is call us at Professional Roofing & Solar. We will come to your home or business, assess the damage to your roof, and provide a detailed roof repair estimate. The estimate will include the damage sustained to your roof, the work and materials needed to repair the roof, the cost of the repairs, and the estimated time to completion. We will work with your insurance company to get as much of the cost covered by your homeowner's insurance or business insurance as possible. In fact, we offer a 24/7 Emergency Roof Repair Hotline, for when you need help right away.
We offer a FREE EMERGENCY TARP to help minimize damage from roof leaks. We also offer a FREE HOTEL STAY for the night if you have a fire or water insurance claim, and cannot stay in your home. At Professional Roofing & Solar, we do our very best to help get you back to normal as soon as possible.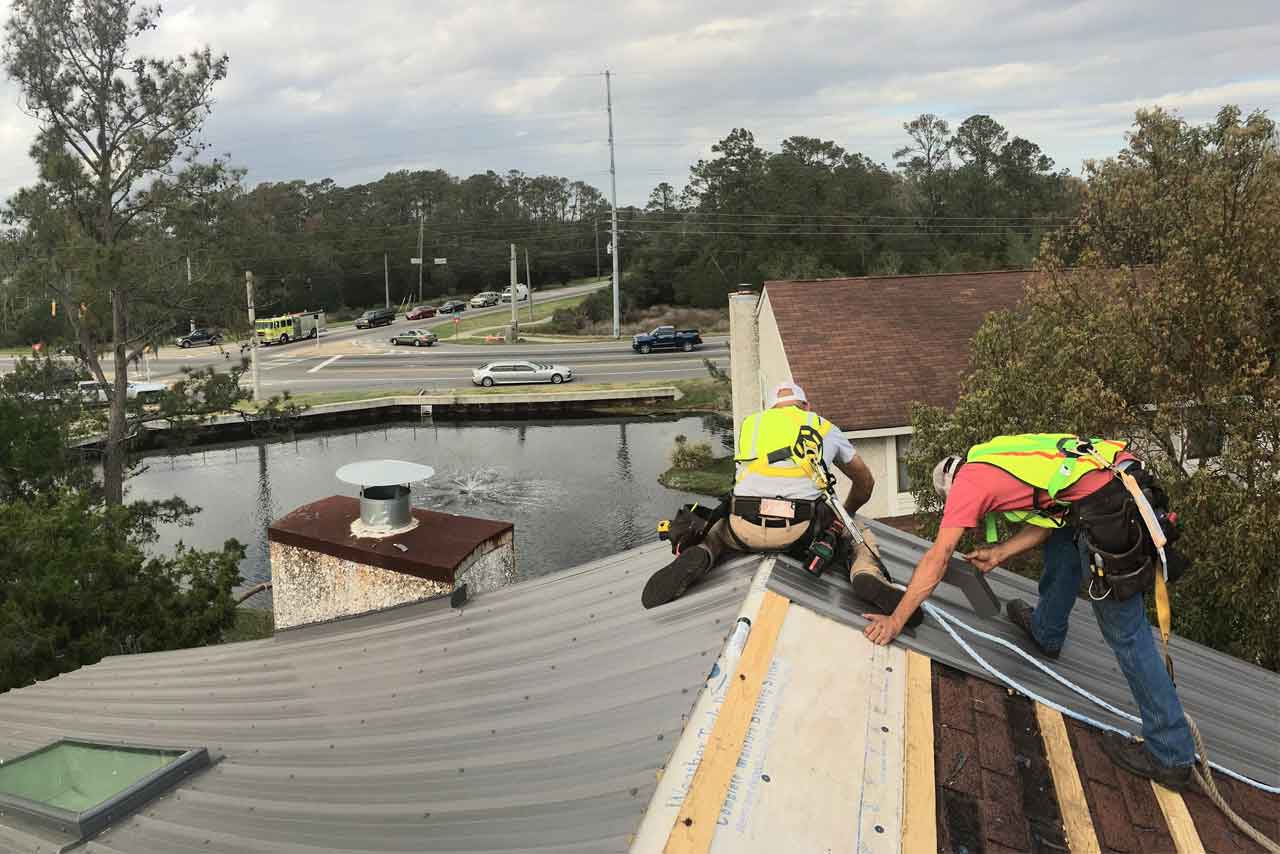 Kinds of Roof Damage
Cracked or missing shakes
Hail damage
Worn sealant
Tree damage
Heat cracking
Damaged, curled, or missing shingles
One important thing to note is that many times, this type of damage cannot be seen from the ground. This is why it is so important to have a professional roofing contractor inspect your roof on a regular basis. A professional can spot & repair small problems before they get to be too expensive & devastating to repair. Ideally, roofs should be thoroughly inspected every six months. Fixing leaks quickly will save your attic insulation, eliminate the opportunity for mold and mildew to occur and protect the content of your home. A simple repair that costs hundreds of dollars now could save you thousands down the road.
Ways to Check for Roof Damage
Many people have no idea that there is a problem with their roof, mainly because they don't know what to look for. The thing to remember is that taking the time to check for damage may eliminate a lot of ugly and costly problems later. Would you rather replace a small section of roof now or the entire thing later?
In order to check for roof damage, grab a flashlight and enter the attic space of your home. Look for dark spots, light shining in from the outside, and sagging spots. Dripping water after a good rain is a sure sign that you need to call Professional Roofing & Solar immediately. From the outside, do a visual inspection to see if you have shingles missing or if anything on your roof looks cracked or curling.
If you do see signs of roof damage, or even suspect that you roof may need repair, call us. We will come out and perform a through inspection – completely free of charge. At Professional Roofing & Restoration, we utilize state of the art technology that allows us to isolate the problem faster than our competitors. We also promise to be reliable, efficient, and your satisfaction is guaranteed.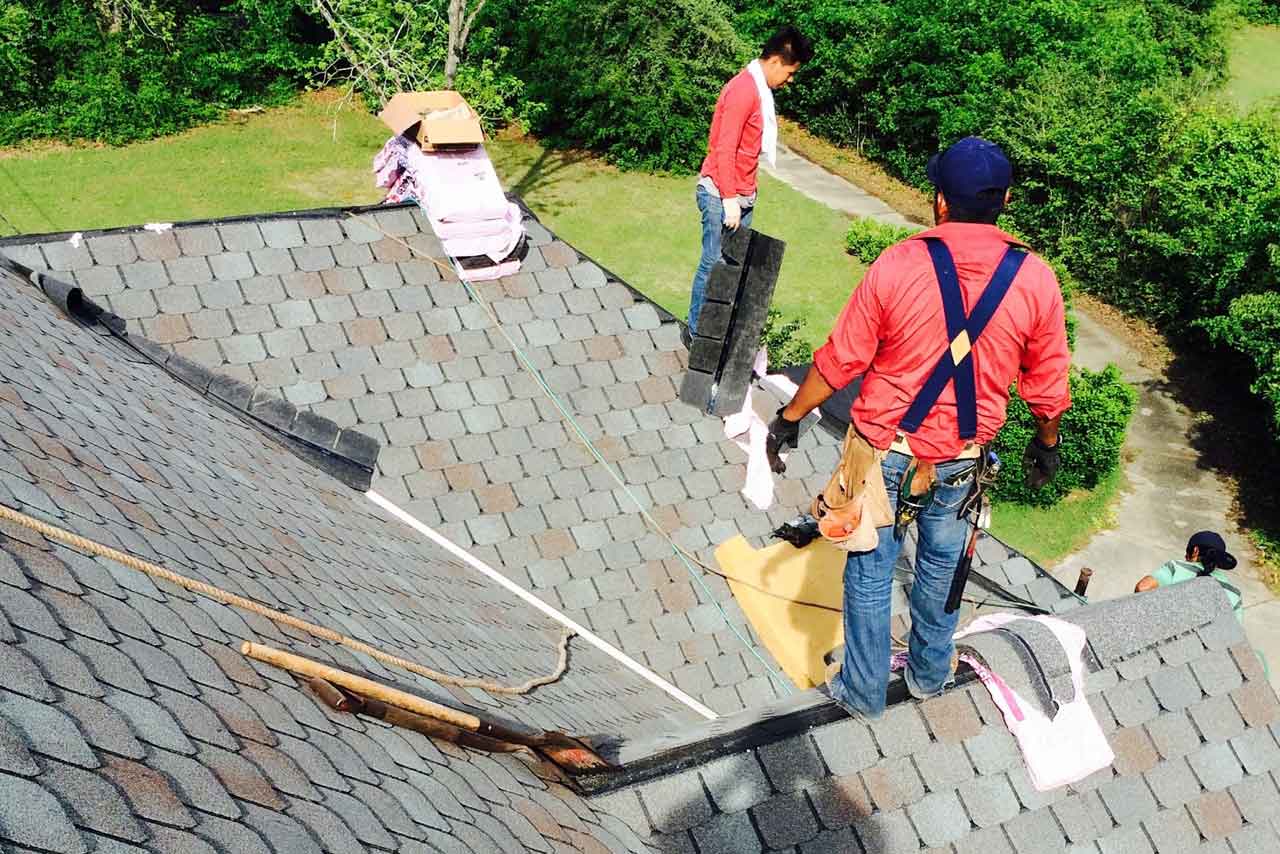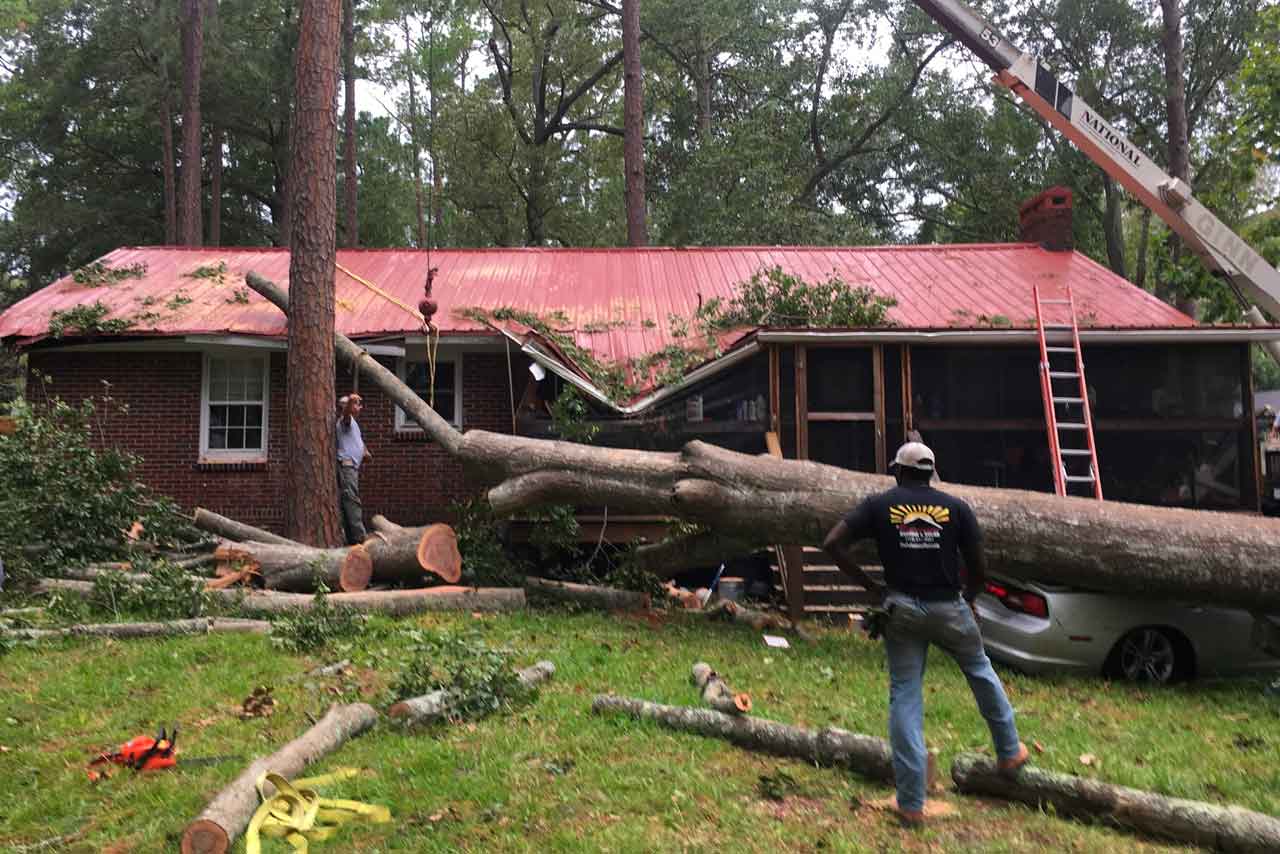 Fast, Reliable Tree Removal Services
Whether you are looking to remove a potentially hazardous tree, or need tree removal services due to storm damage, we have the equipment and knowledge to get the job done. Dead and downed trees on your commercial or residential property can be a potential safety hazard and can cause serious damage to your property and buildings. At Professional Roofing & Solar, our main concern is making sure your life is back to normal as quickly as possible.
We are available 24 hours a day, 7 days a week, day or night to perform emergency tree removal or storm damage clean up. Whether it be a tree on your roof or a limb on your deck we have the equipment and expertise to safely remove the debris.