Commercial Roofing
Qualified & certified commercial roofing company serving Statesboro, Metter, Claxton, Guyton, Rincon, Pembroke, Sylvania and all of South Georgia.
Get a free estimate
The Commercial Roofing Experts
At Professional Roofing & Solar, we know how important your commercial property is, and we guarantee the fastest most reliable service in the industry. In fact, we offer a 24 hour response time for all commercial customers. We also have a 24 hour emergency hotline that one of our representatives will answer 24 hours a day 7 days a week.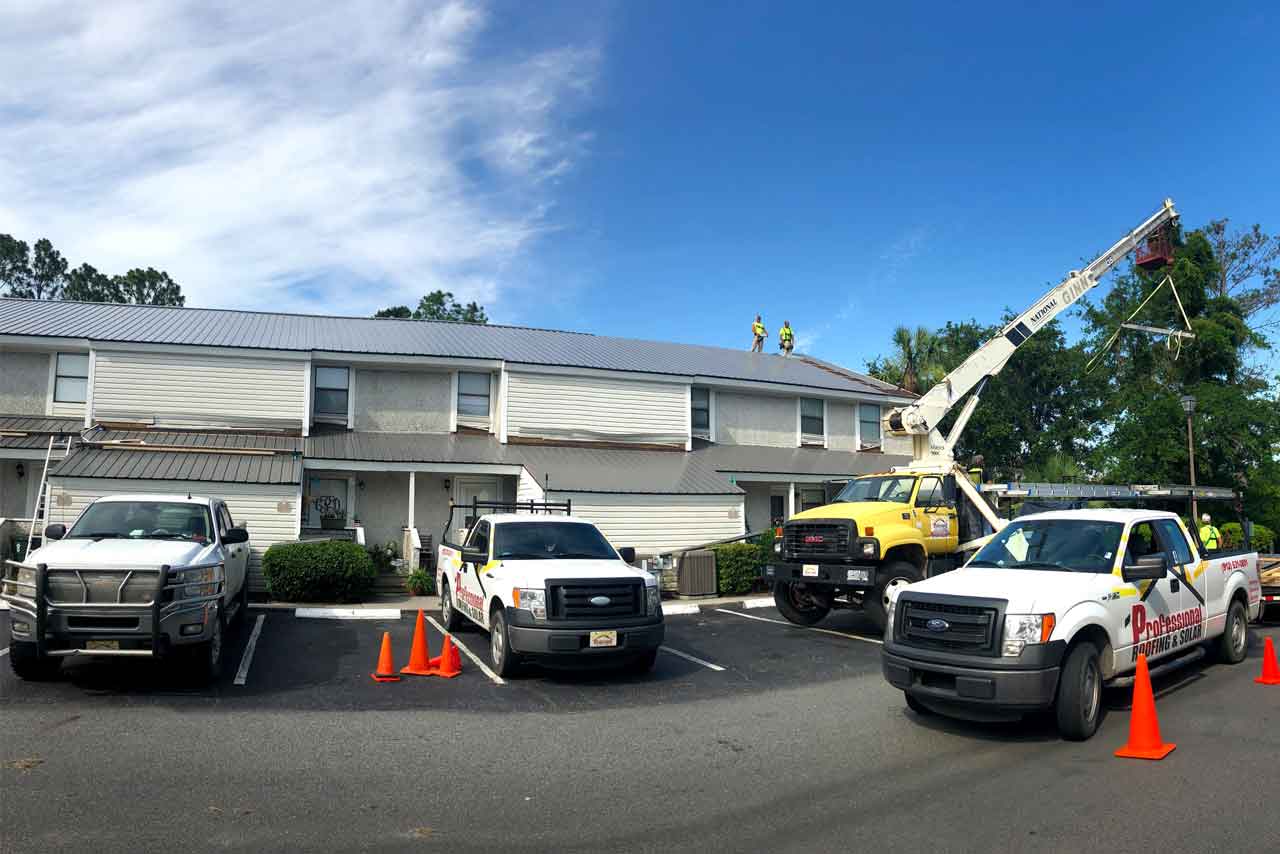 Our business is to keep your business dry.
When requesting a quote, please include photos of your commercial building or complex to ensure that we are doing all of the preventative maintenance possible. This will help ensure that your roof will last as long as it should, and you will have no surprises when the storms come.
We have HAAG CERTIFIED inspectors specifically trained to scope damage on TPO, Modified Bitumen, EPDM, Metal, Tile, Wooden Shake, and Asphalt Shingles. We do full commercial roof replacement as well as minor commercial repairs and will work hand in hand with your insurance company, engineers, or contractor to ensure you get the highest quality product and the most cost efficient price. Call us today for a free consultation and pricing. No matter the size the building or type of material Professional Roofing & Solar has the knowledge and training to handle all of your needs.