Metal Roofing
Qualified & certified metal roofing experts serving Statesboro, Metter, Claxton, Guyton, Rincon, Pembroke, Sylvania and all of South Georgia.
Get a free estimate
THE metal ROOFING EXPERTS 
Many people prefer metal roofing for their residential or commercial building. Having a metal roof means low maintenance, visual beauty, as well as physical durability and longevity.
At Professional Roofing & Solar, our metal roofing contractors are ready to design and install a metal roof for your property that is technologically innovative, durable, beautiful, and sure to last a lifetime.
Call Professional Roofing & Solar for our metal roofing services. Our experts are here to help.
.
DURABLE, BEAUTIFUL, AND LONG LASTING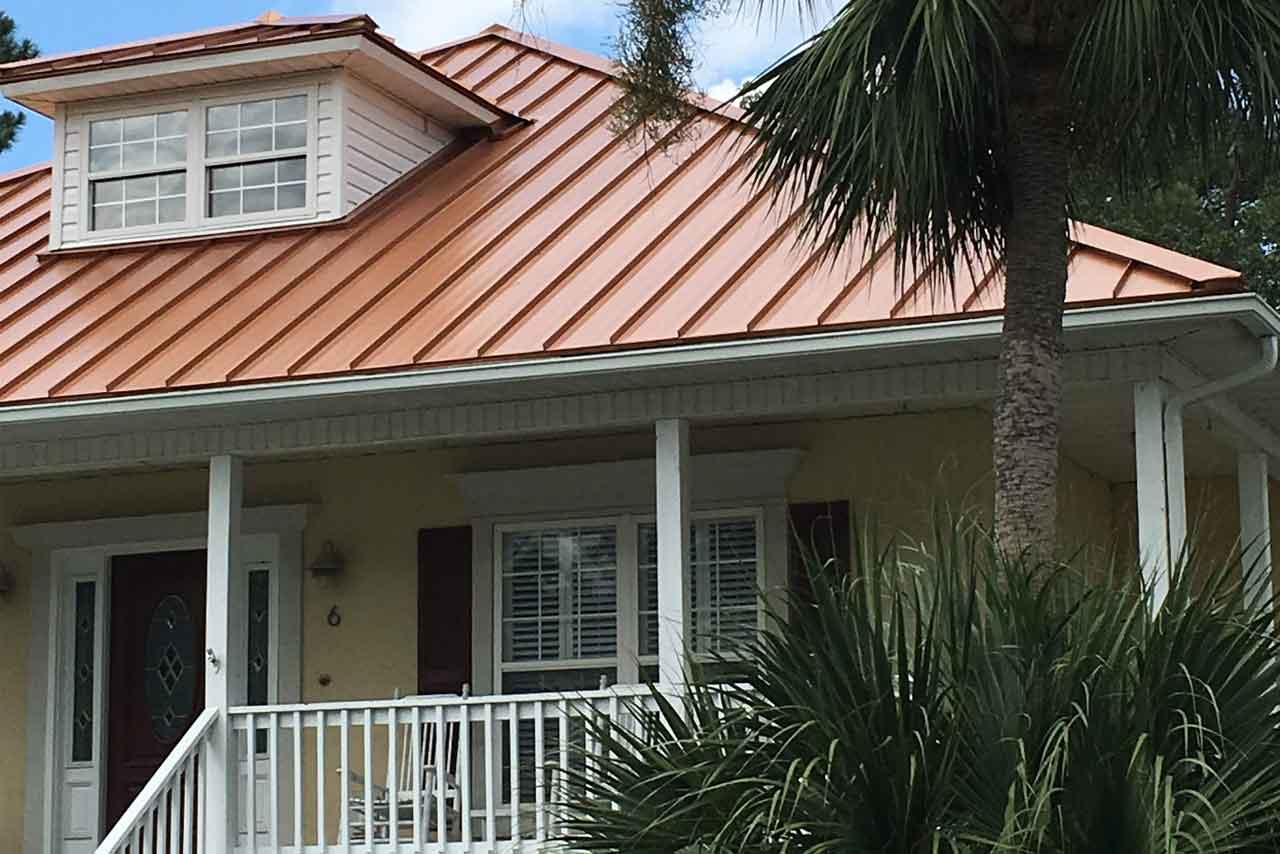 Durability
Metal roofing systems have passed wind and uplift tests including the UL 580. This simulation rigorously tests roofing materials by producing wind speeds over 120 miles per hour.
Our metal roofing systems also lead the way in fire protection for your property. Many wildfires spread from building to building, consuming possessions, businesses, and even life. Oftentimes, these fires start on rooftops caused by wind-blown sparks and embers.
With a metal roofing system, you can rest easy knowing that your home is protected from deadly and destructive flames by non-combustible roofing materials.
Innovation
At Professional Roofing & Solar, we put our materials and designs to the test every single day. We routinely test our raw materials, performing intricate inspections when our roofing systems arrive and before they are installed. This is to make sure that your roof meets all of your property's needs and will last a lifetime.
Our detailed products are well respected in the industry in terms of durability, beauty, and reliability. Our focus on aluminum allows homeowners to choose a metal roof that will never run the risk of rusting.
Beauty
When you choose a metal roof, you get warranties against the following potential roofing issues:
Fading

Chipping

Chalking

Rusting
Kynar 500Ⓡ and Hylar 5000Ⓡ coating products provide low gloss for beauty and lead in the industry in terms of durability. 
A metal roof comes in lasting colors and themes that will fit a wide range of tastes and styles. A metal roof protects and enhances the beauty of your home. The long life-span and extra protection could even potentially increase the value of your home.
Long-Lasting
Metal roofs do not experience rusting. They are also not broken down by the elements easily. 
This is why at Professional Roofing & Solar, we back up our metal roofing products with a lifetime limited warranty for the original owner. We also offer a 40-year transferable warranty for all future owners.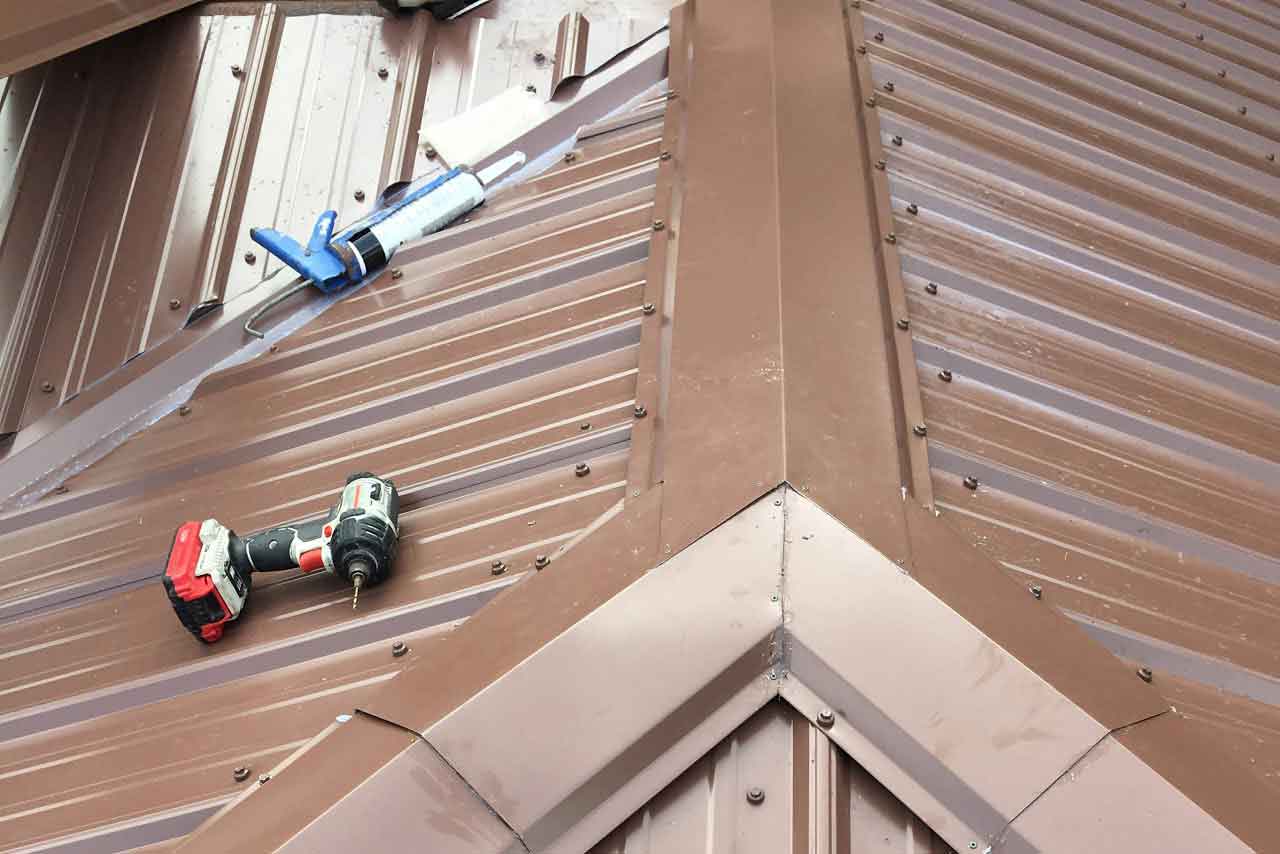 WHY CHOOSE PROFESSIONAL ROOFING & SOLAR
Established in 2006, Professional Roofing & Solar is dedicated to being the answer to all your roofing problems in South Georgia. With our home office located in Metter, GA, we are able to quickly provide roofing services to clients in several locations. Our service region covers Statesboro, Brooklet, Richmond Hill, Claxton, Pembroke, Vidalia, Dublin, Swainsboro, and all areas in between. 
Our quality roofing contractors have over 65 years of combined experience with all types of roofing. You can count on us to get the job done right. We know how to work with business owners to give them a roof they can trust will stay strong and sturdy through the years and tough weather.
We have HAAG CERTIFIED inspectors specifically trained to scope damage on TPO, Modified Bitumen, EPDM, Metal, Tile, Wooden Shake, and Asphalt Shingles. We do full commercial roof replacement as well as minor commercial roofing repairs. It is our pleasure to work hand-in-hand with your insurance company, engineers, or contractor to  get the job done. We work hard to ensure you get the highest quality product at the most cost-efficient price. 
Call us today for a free consultation and pricing. Professional Roofing & Solar has the knowledge and training to handle all of your needs.