Metal Roofing
Qualified & certified metal roofing experts serving Statesboro, Metter, Claxton, Guyton, Rincon, Pembroke, Sylvania and all of South Georgia.
Get a free estimate
Durable, beautiful and long lasting
Many people prefer metal roofing for their residential or commercial building because of the low maintenance, beauty and durability of a metal roof. At Professional Roofing and Restoration, our professional roofers will design & install a metal roof in your home or business that is technologically innovative, durable, beautiful, and lasts a lifetime.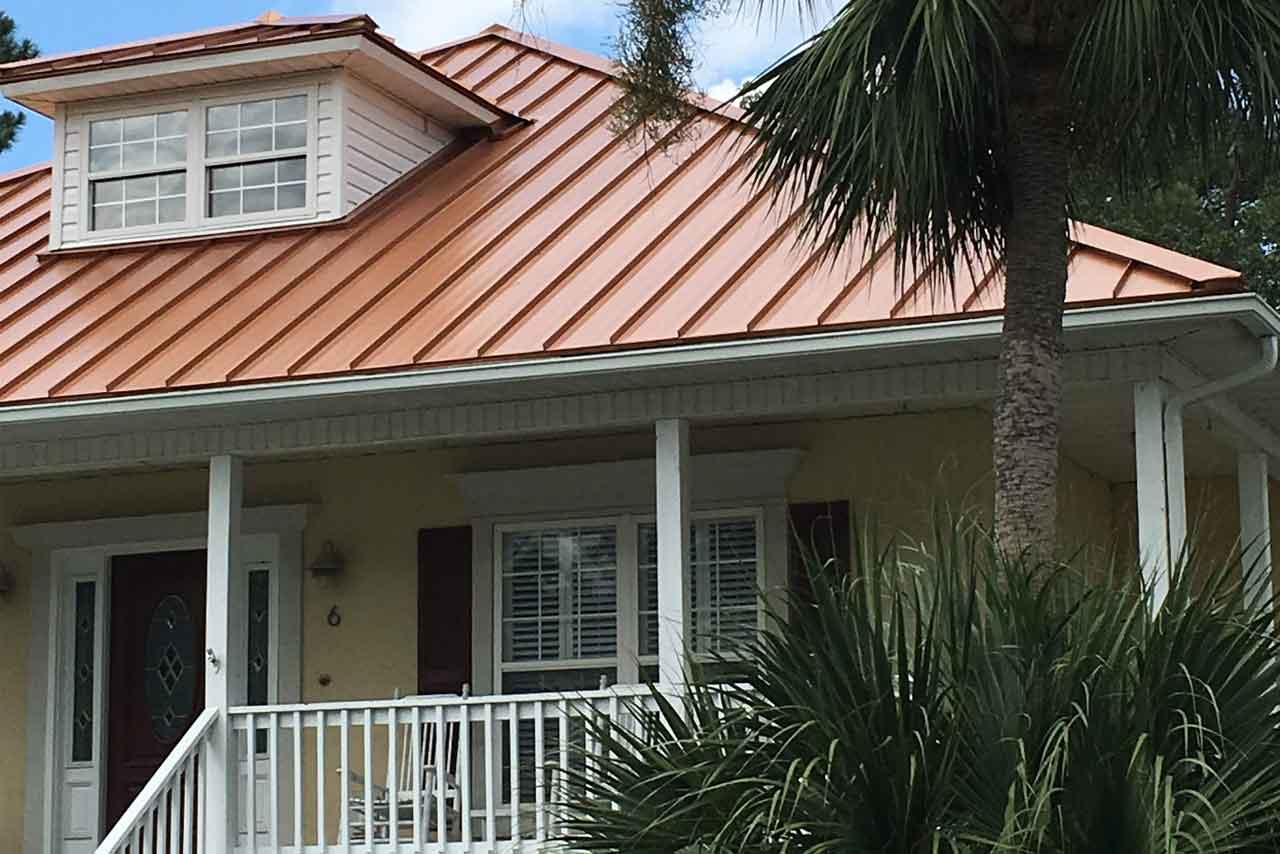 Durability
Metal roofing systems have passed wind and uplift tests including UL 580: a rigorously demanding test of roofing materials that simulates wind speeds over 120 miles per hour.
Our metal roofing systems also lead the way in fire protection for your home. Many wildfires spread from home to home, consuming both possessions and life. Oftentimes, these fires start on the rooftops caused by wind-blown sparks and embers.
With a metal roofing system, you can rest easy knowing that your home and family are protected from deadly and destructive flames by non-combustible roofing materials.
Innovation
At Professional Roofing and Restoration, we put our materials and designs to the test every day. We continually test our raw materials, perform intricate inspections when our roofing systems arrive & before they are installed, all to make sure the roof on your home lasts a lifetime.
Our detailed products are well respected in the industry in terms of durability, beauty & reliability. Our focus on aluminum allows homeowners to choose a metal roof which never has a risk of rusting.
Beauty
When you choose a metal roof, you get warranties against fading, chipping, chalking, and rusting. Kynar 500® and Hylar 5000® coating products are low gloss for beauty and lead the industry in terms of durability. A metal roof comes in lasting colors and themes that will fit a wide range of tastes and styles.
A metal roof protects and enhances the beauty of your home, and the long life-span and extra protection could help increase the value of your home.
Long-Lasting
Metal roofs do not rust, and are not broken down by the elements. In fact at Professional Roofing & Restoration, we back up our metal roofing products with a lifetime limited warranty for the original owner and a 40-year transferable warranty for all future owners.