Roofing
Qualified & certified commercial roofing company serving Statesboro, Metter, Claxton, Guyton, Rincon, Pembroke, Sylvania and all of South Georgia.
Get a free estimate
QUALIFIED ROOFING CONTRACTOR SERVING SOUTH GEORGIA
Professional Roofing & Solar is the roofing solution for commercial and residential clients all over southeast Georgia. Be it roof replacement, roof installation, roof repairs, new gutters, roof flashing, debris removal or other roof related needs, Professional Roofing can help.
We have experience with industrial, commercial, and residential roofs of all types, including TPO, Modified Bitumen, EPDM, Tile, Wooden Shake, Asphalt Shingles and Metal Roofs. Professional Roofing also provides our clients with a project manager who will guide them through the roofing process, and we offer 24/7 emergency service.
In the event of storm damage, hail damage, roof leaks, or other kinds of disasters you can't prepare for, our team is ready to respond quickly to protect your assets. Our experts are here to provide you with all the knowledge you need to make the best choice in roofing for your home or business. We will survey the damage, give you an estimate of the repair cost, and communicate with your insurance company so you can make an informed decision.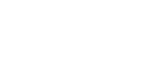 Commercial Roofing
At Professional Roofing and Restoration, we know how important your commercial property is, and we guarantee the fastest most reliable service in the industry. In fact, we offer a 24 hour response time for all commercial customers.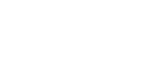 Residential Roofing
As our residential client, you will be assigned a project manager who will walk you step by step through the process and make the roofing project as seamless as possible. Whether it's a re-roof or new construction our objective is to meet your roofing needs.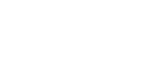 Metal Roofing
Many people prefer metal roofing for their building because of the low maintenance, beauty and durability. Our professional roofers will design & install a metal roof in your home or business that is technologically innovative, durable, beautiful, and lasts a lifetime.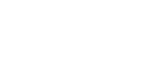 Roof Repairs
What happens if your roof gets damaged? The first thing you should do is call us at Professional Roofing & Restoration. We will come out, assess the damage, and provide a detailed estimate that will explain exactly what you need.
Why Professional Roofing?
Established in 2006, Professional Roofing & Solar is dedicated to being the answer to all your roofing problems We service clients in Metter, Statesboro, Pembroke, Richmond Hill, Swainsboro, Vidalia, Dublin, and surrounding area of southeast Georgia. Our roofing contractors have over 65 years of combined experience with all types of roofing and can help you determine which kind works best for your particular situation. We will work with your home insurance or business insurance to make ro process as easy as possible. We know how to work with property owners to give them a roof they can trust will stay strong and sturdy through tough weather for years to come.